Search Site Specific Data in Datamap
Search Site Specific Data in Datamap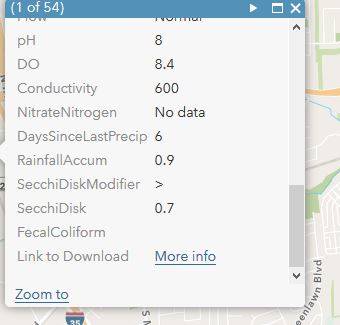 Step 1
After finding the site of your choosing in the Datamap, click on the point/site and scroll through the water quality parameters. At the bottom of the pop-up menu, click on the "Link to Download", which will take you to a Google spreadsheet where you can access all site records.
Step 2
After clicking the "More Info" link, you will arrive at the Texas Stream Team WQ Data spreadsheet.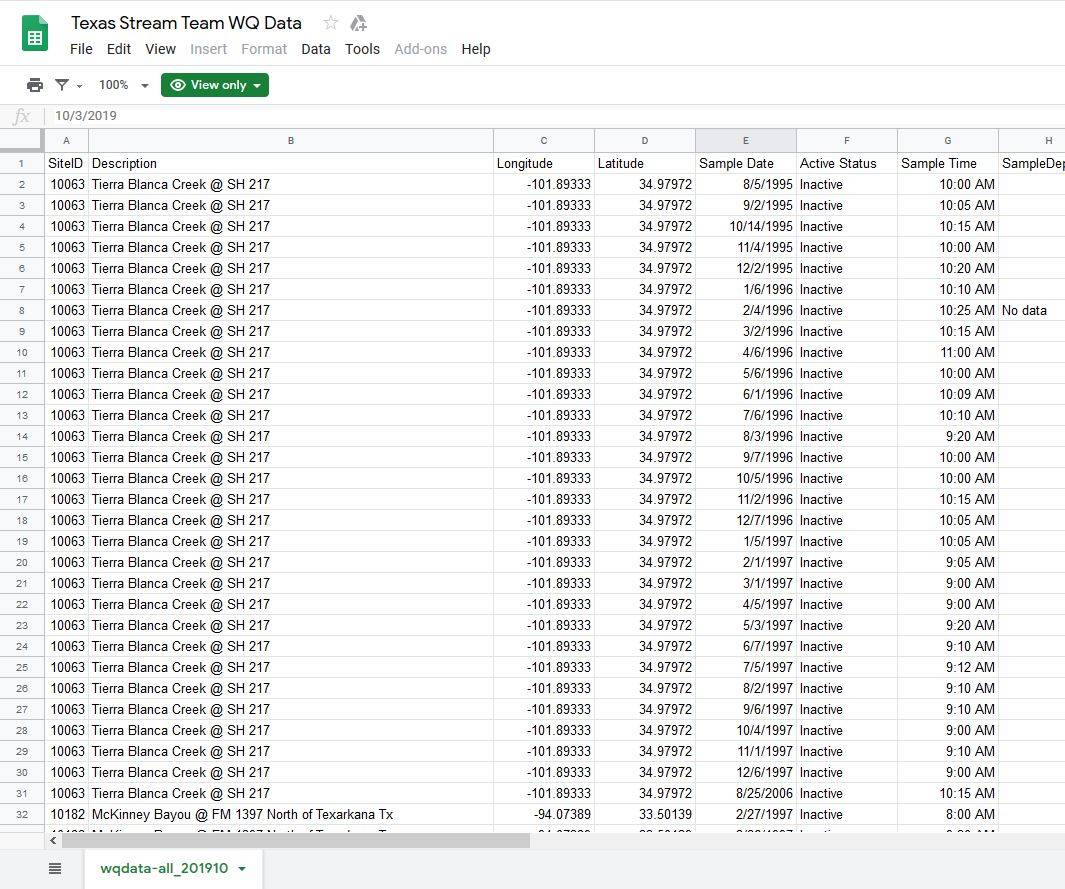 On the Google spreadsheet you will come across water quality data for all sites. If you wish to search for a specific site, navigate to the Find and replace function under the Edit menu.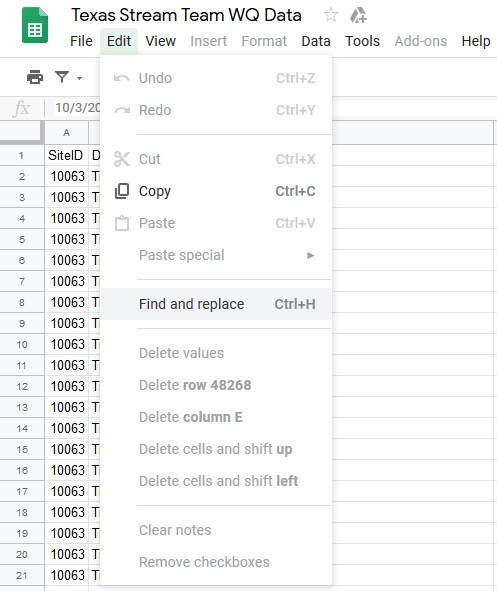 Step 3
In the Find and replace menu, enter the SiteID into the Find search bar.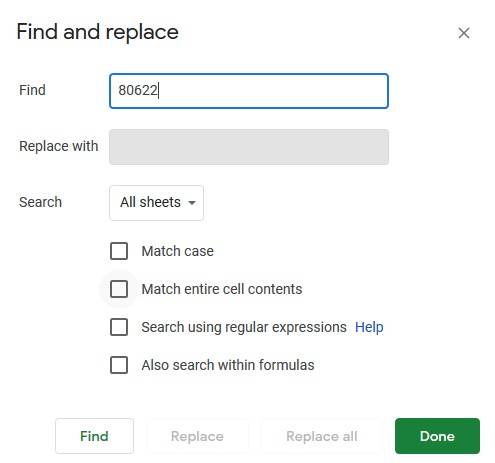 Step 4
The data can be directly copied from the spreadsheet or you may choose to download the data by selecting File > Download > and selecting the file type you wish to download the data in.