Groundwater Availability Trends
Project Summary
The Texas Water Development Board projects the population of Bastrop, Caldwell, Hays, Lee, Travis, and Williamson counties to grow from 2.3 million people in 2020 to 5.1 million in 2070, with 88 percent of that growth in Hays, Travis, and Williamson counties. Regional water planning groups expect water demands to increase at nearly the same proportion, which means that growing communities will be turning over every rock in search of new water resources.
Planned for or not, groundwater—especially the prolific Carrizo-Wilcox Aquifer—will likely be a source of water for the growing region thus placing increasing pressure on the resource and local governmental bodies, including commissioner courts and groundwater conservation districts.
This project will result in a data-driven summary of groundwater availability trends in six counties in Central Texas. This summary will include:
a description of the aquifers in the area,
a compilation of desired future conditions and modeled available groundwater for those aquifers,
estimates of current and historical pumping,
an assessment of how much groundwater is currently permitted and applied for,
a projection of pumping based on regional water plans,
an overview of aquifer productivity in the area,
a summary of how each district permits the use of groundwater,
summaries of sustainable yields and total estimated recoverable storage,
summary of existing and planned major groundwater pipelines, and
a summary of each district's permitting rules, including well spacing and lot-size.
This resulting report will provide a groundwater baseline, as defined by the metrics above, for the region. Readers will get an easy-to-understand and factual overview of what is known about groundwater resources in the area, who is charged with what on data and regulation, and what the trends are. In addition to the report, we will present results to the county judges at the end of the study.
Project Lead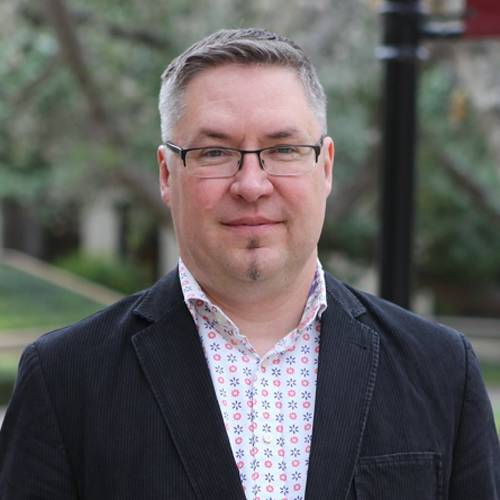 Robert Mace, Ph.D., P.G.
Executive Director & Chief Water Policy Officer
Professor of Practice, Department of Geography
(512) 245-6021
rem142@txstate.edu
Faculty Profile
Funder
This project is funded by Travis County.