Texas Stream Team
Electronic Monitoring Forms Now Available!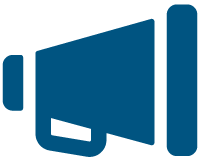 Texas Stream Team has launched electronic monitoring forms for Standard Core and Probe Core monitoring, which allows monitoring data to be inputted directly in the field from your mobile device, with no printing necessary! Learn more >>
12,000+
Community Scientists Trained
1,600+
Total Monitoring Sites
Texas Stream Team is dedicated to understanding and protecting the 191,000 miles of Texas waterways. We bring together community members, students, educators, academic researchers, environmental professionals, and both public and private sector partners to conduct scientific research and to promote environmental stewardship.
Texas Stream Team has trained over 11,000 citizen scientists to monitor water and environmental quality across Texas. Trained citizen scientists are the first line of defense for Texas natural resources, documenting approximately 4,000 monitoring events to assess water resource conditions at over 400 sites annually.