Quality Control Process for Group Leaders/Data Managers
Quality Control Process for Group Leaders and Data Managers
Follow the following steps to review your group's data:
1. From the Data tab, select the list Group Leader: Data Quality Review in the View drop-down menu.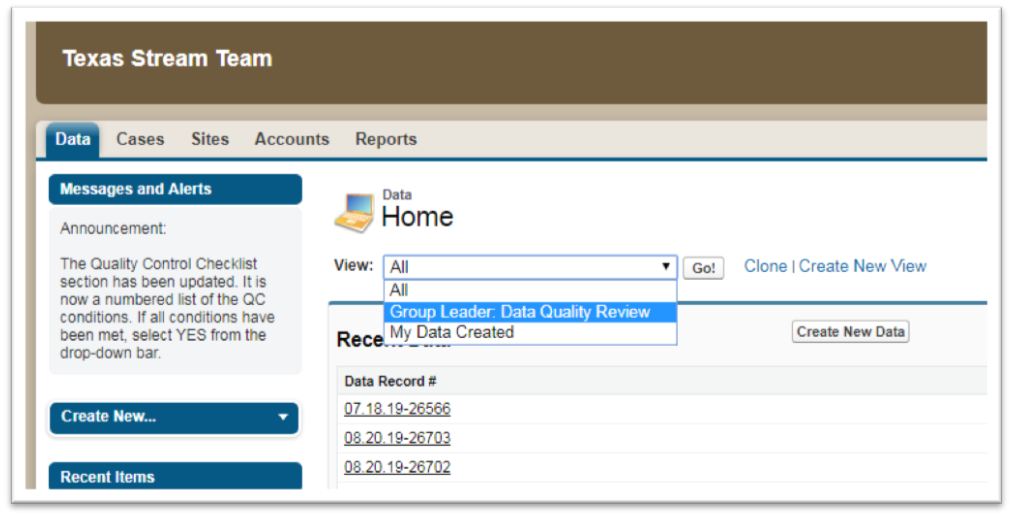 2. A list of data records awaiting quality control (QC) appears.

3. Select Edit to review a record. Review the record and make corrections, if necessary, then check the Data Reviewed by Group Leader box and click Save.

4. Records that have been reviewed are removed from the list.
Note:
Data entered prior to June 2019 has been marked already as Reviewed by Group Leader.
Either the site or the citizen scientist entering the data must be associated with your group for it to display. Please submit a case if all your sites are not appearing in your Data Quality Review list view.