Submitting a Case
Submitting a Case
How to submit a case on Waterways Dataviewer
Step 1
The case system is a tool you can use to report technical issues with data entry, request updates, or ask a question. When you are logged into your Dataviewer account, you can submit a question or request a correction to data through the case system.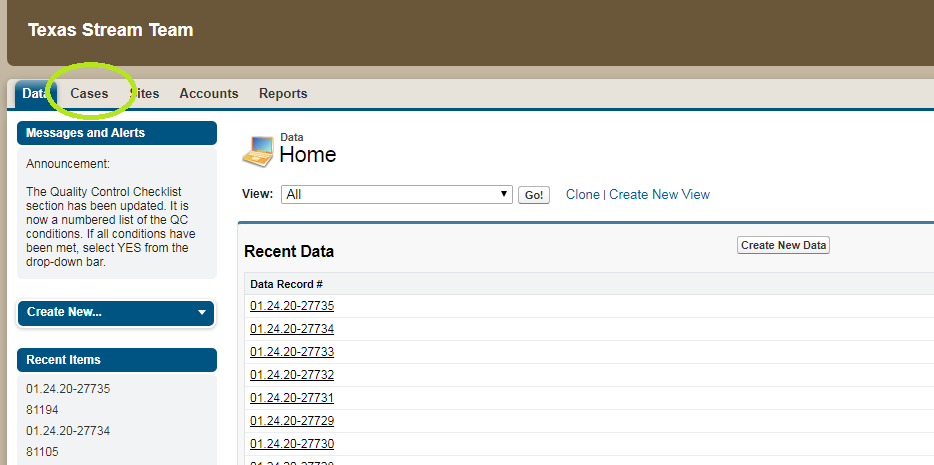 Step 2
Navigate to the case tab and click Create New Case.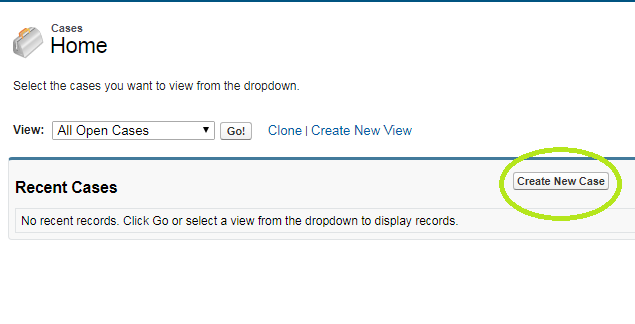 Step 3
On the New Case page, enter the details of your case.

Under the Case Type Menu (1), you will be given the choice of four case types: Question(s), Request Correction to Data, General Concerns or Comments, Report an Issue with the WaterWays platform.
The Subject (2) line allows you to state the nature of your case. The Description (3) box allows you to detail the issue or ask your question. Under the Priority (4) menu, you can select the importance of your case. The Menu Buttons (5) at the bottom of the page allow you to take a certain action with your case:
Submit: Submit the case for action to Texas Stream Team admin.
Save & Close: Save the case for you to return to later; does not submit the case.
Submit & Add Attachment: Submit the case and attach a screenshot or file (Note: you must submit before you can attach a file).
Save & New: Save the case for later review and begin a new case.
Cancel: Discard and do not save the case
Once you submit a case for review, you will receive an e-mail notification that is has been received. You will also receive an e-mail with follow-up questions or upon resolution of the case.