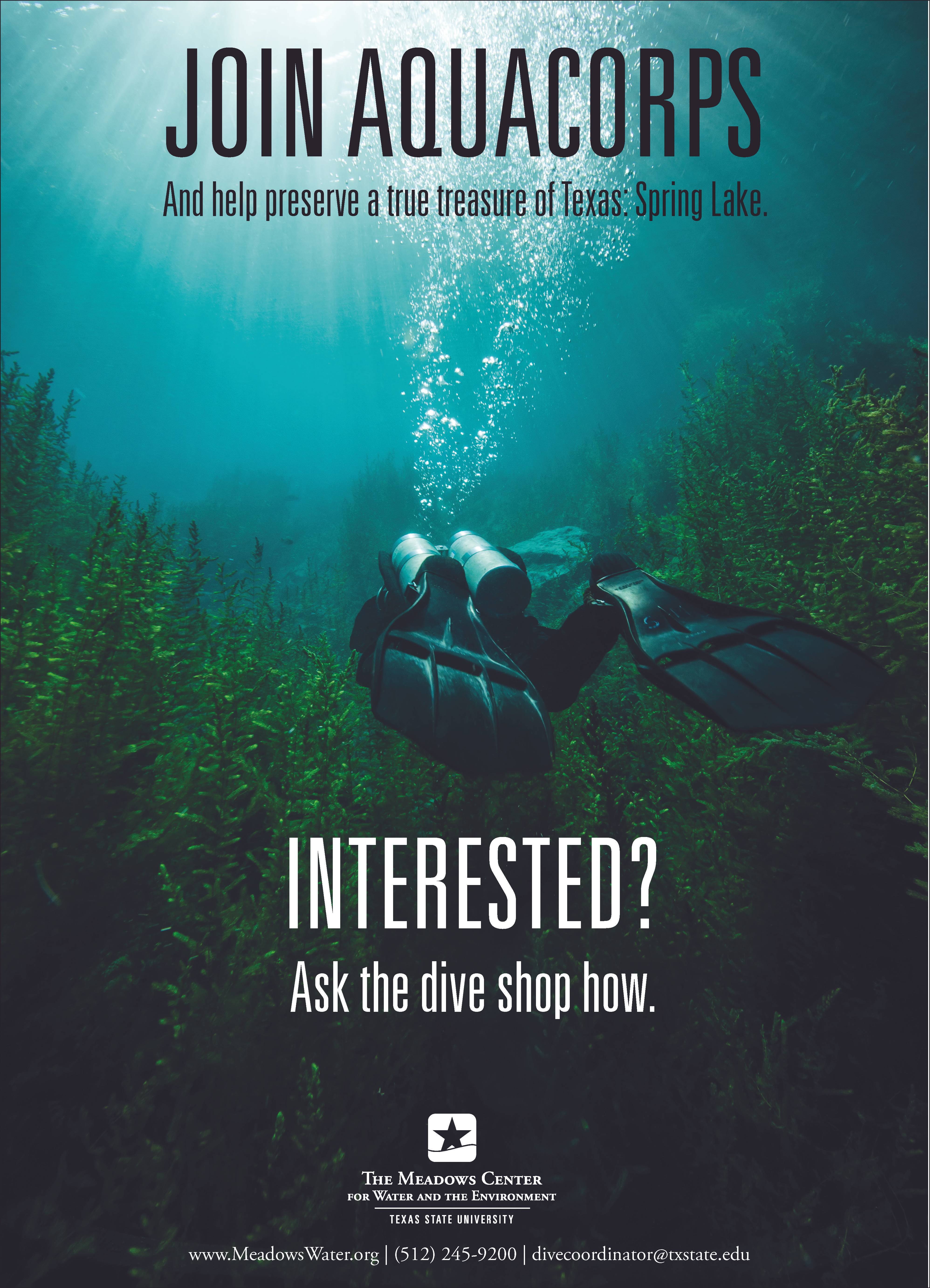 Spring Lake is no ordinary dive site.
As the steward of Spring Lake, The Meadows Center is responsible for the management of this unique body of water and its natural and cultural resources. Given that this effort is crucial, our Diving Program depends on the help of its AquaCorps, a team of trained volunteer divers that realize the goals of conserving the springs for future generations. By successfully completing the Spring Lake Dive Authorization course, qualified Open Water SCUBA divers can become members of our AquaCorps and assist us in managing and monitoring the lake, while at the same time enjoying dives in crystal clear water with constant temperature in one of the best freshwater dive sites in the state.
More and more divers are recognizing a desire to give back to the underwater world that has given them so much. Join us by using your skills as a SCUBA diver to help protect and preserve one of the true treasures of Texas: Spring Lake.
Contact
For more information, please contact the Spring Lake Dive Coordinator at divecoordinator@txstate.edu. The Spring Lake Diving office hours are Monday through Friday, 9:30am to 5:00pm.