Trainers Forms and Resources
Trainer Forms and Resources (Last updated 05.31.2023)
Resources for current and future Texas Stream Team Trainers. Feel free to click on the collapsible sections below to explore the resources for each training.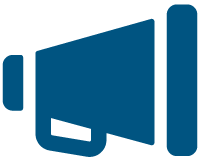 Attention Trainers!
Electronic Core Environmental Monitoring Forms are now live! Instructions for citizen scientist can be found on the Citizen Scientist Forms and Resources page. To integrate the electronic core monitoring form into your trainings, please print out the appropriate Training Participant Packet.


As of 2022 we will no longer use hard copy training packets. When leading trainings please be sure to do the following:
Add the training to the online calendar. View the Submitting Events to the Texas Stream Team Calendar for instructions.
Send participants the Training Enrollment Form (TEF) [located below in Leading a Training > Pre-Training]. TEFs go directly to Texas Stream Team for certification processing. Be sure to send trainees the proper information for the training so they can complete the TEF (trainer name(s), date, and training type). If this form is not filled out by the trainee, they will not receive their certificate.
Print and bring the Training Sign-In Sheet (located below in Leading a Training > Pre-Training) to your trainings. Send filled out sign-in sheet to TxStreamTeam@txstate.edu after the training. The sign-in sheet will be used by Texas Stream Team to validate individuals that attended the training as well as who still needs to submit a TEF.
Print the corresponding Training Participant Packet (located below in Leading a Training > Select the training type). This packet includes Phase I-III monitoring forms and the field guide(s) that need to be printed for each participant. All material about Texas Stream Team and the training will now be sent to trainees via email with their certificate.