Macroinvertebrate Bioassessment
Macroinvertebrate Bioassessment Training and Monitoring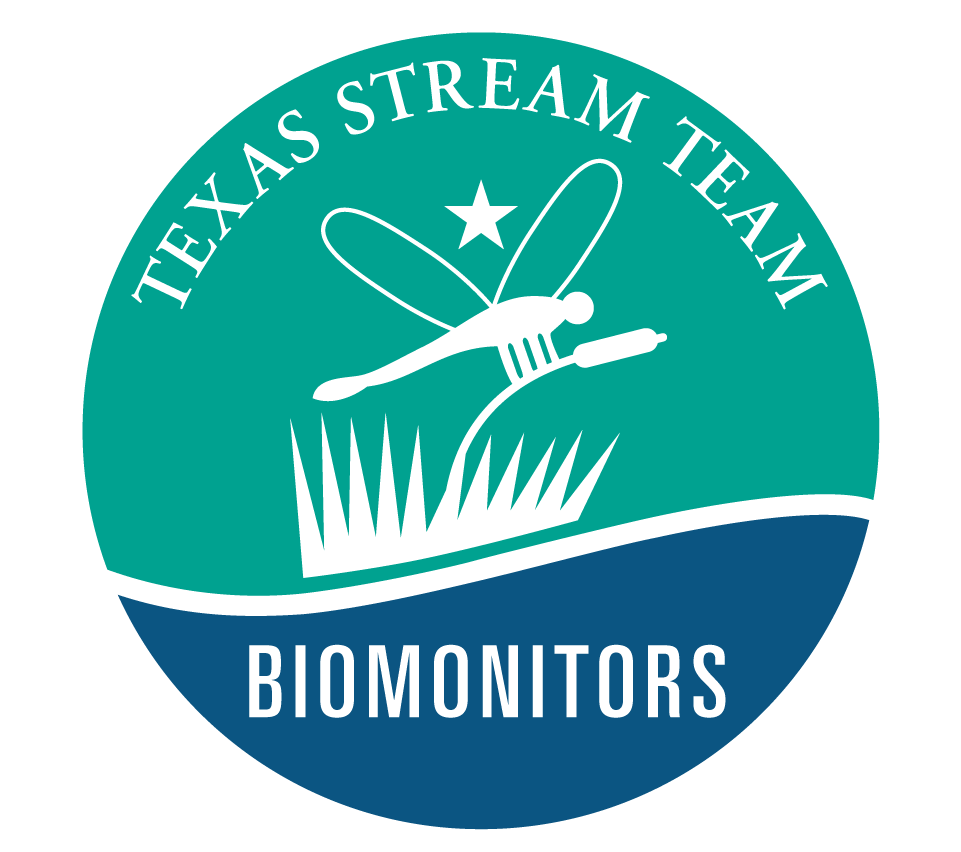 Biomonitors assess the health of your lake, river, stream or estuary based on the riparian habitat and the aquatic insects that live there. Data is coupled with water quality data and used to track ecosystem and habitat health over time in the rivers and streams that flow to the Texas Coast.
The assessment utilized in Macroinvertebrate Bioassessment monitoring uses freshwater macroinvertebrates, fish, and habitat to determine the quality of the riparian habitat. Texas Stream Team developed this program to educate citizen scientists about the importance of using benthic macroinvertebrates as indicators of the biological condition of waterbodies. Benthic macroinvertebrates are used to assess the long-term water quality of a stream because many species are sensitive to pollution and sudden changes in their environment.
Macroinvertebrate Bioassessment Training
Prerequisite: The only prerequisite for this training is individuals must at least 14 years of age (9th grade).
Texas Stream Team Standard Macroinvertebrate Bioassessment citizen scientists are certified by completing a three-phase training that measures water quality by assessing the presence of macroinvertebrates.
We ask citizen scientists performing Macroinvertebrate Bioassessments are encouraged to collect observational data at least one or two times a year, or more, to capture seasonality. It is essential that annual or biannual monitoring is conducted at the same time each year for accurate documentation of changes over time. Monitoring takes approximately one hour depending on the time spent traveling to the site.
Introduction to Texas Stream Team, watersheds, aquatic-related pollution, stream habitats, abundance and diversity of aquatic macroinvertebrates as an indication of overall stream quality, and biological monitoring to quickly assess both habitat and long-term water quality.

Introduction to field observations, determining stream type and sampling location, sample collection procedures methodology, classification of aquatic insects, calculating results, and conducting monitoring with the assistance of trainer(s)

Conduct monitoring without the assistance of trainer(s)